I remember eating a really good mushroom bisque one day and if you like mushroom bisque you can appreciate how wonderful it can be. On this occasion, my head went right to how would I go about making this soup to really bring out some rich and complex flavors. Well. since for me, almost everything is better with with a little heat added in, the following recipe is what I came up with. Trust me, it isn't too spicy which is why I chose a roasted poblano pepper, it is just warm, rich and oh so comforting you will have to stop yourself from licking the bowl. I hope you like it.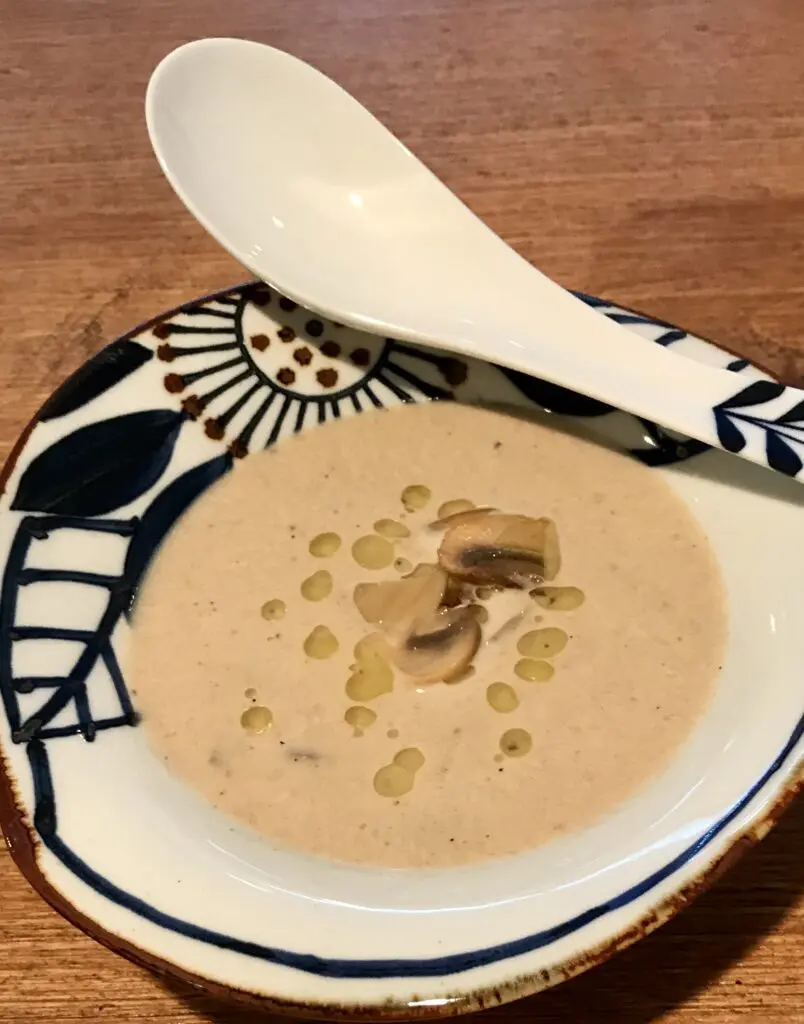 4 cups of sliced mushrooms. Baby Bella, oyster, Cremini , etc. don't just use button mushrooms.
One yellow onion chopped
2 cloves of Garlic chopped
Olive Oil for sautéing
1 medium sized Poblano pepper roasted and peeled
3/4 cup of white wine
Chicken stock
1 cup of cream
Salt and pepper
Sauté the mushrooms in about 2 tbls of olive oil until soft, add wine and reduce by 2/3. Separate out about one cup of the mushrooms and put the rest in the blender
Sauté onion and garlic until softened, add to blender.
Roast the Poblano pepper over an open flame on your stove or use your broiler if you do not have a gas cook top. Make sure it is completely charred and then place in a pot and cover with a lid for at least 10 min. Rub off the black charred skin, cut in half and remove the seeds from pepper and cut into smaller pieces, then add to blender. Add about a cup of chicken stock and blend until smooth.
Add the blender contents to to a pot on your range and slowly add more chicken stock while heating until almost the right consistency and then add about 1/2-3/4 cup of cream. Bring to a boil while stirring and season with salt, pepper and a pinch of sugar. Add remaining chopped mushrooms and serve with a drizzle of truffle oil on each serving.