I have taken a unique path to the kitchen. I spent 5 years as a professional singer and entertainer during my college years. I then spent the next 10 years as a special agent for the FBI and member of the SWAT team, investigating organized crime, money laundering, espionage, kidnappings, and drugs. That experience brought me to the attention of Wall Street, and I was recruited into the financial world for the next 15 years focused on anti-fraud, anti-money laundering, and security.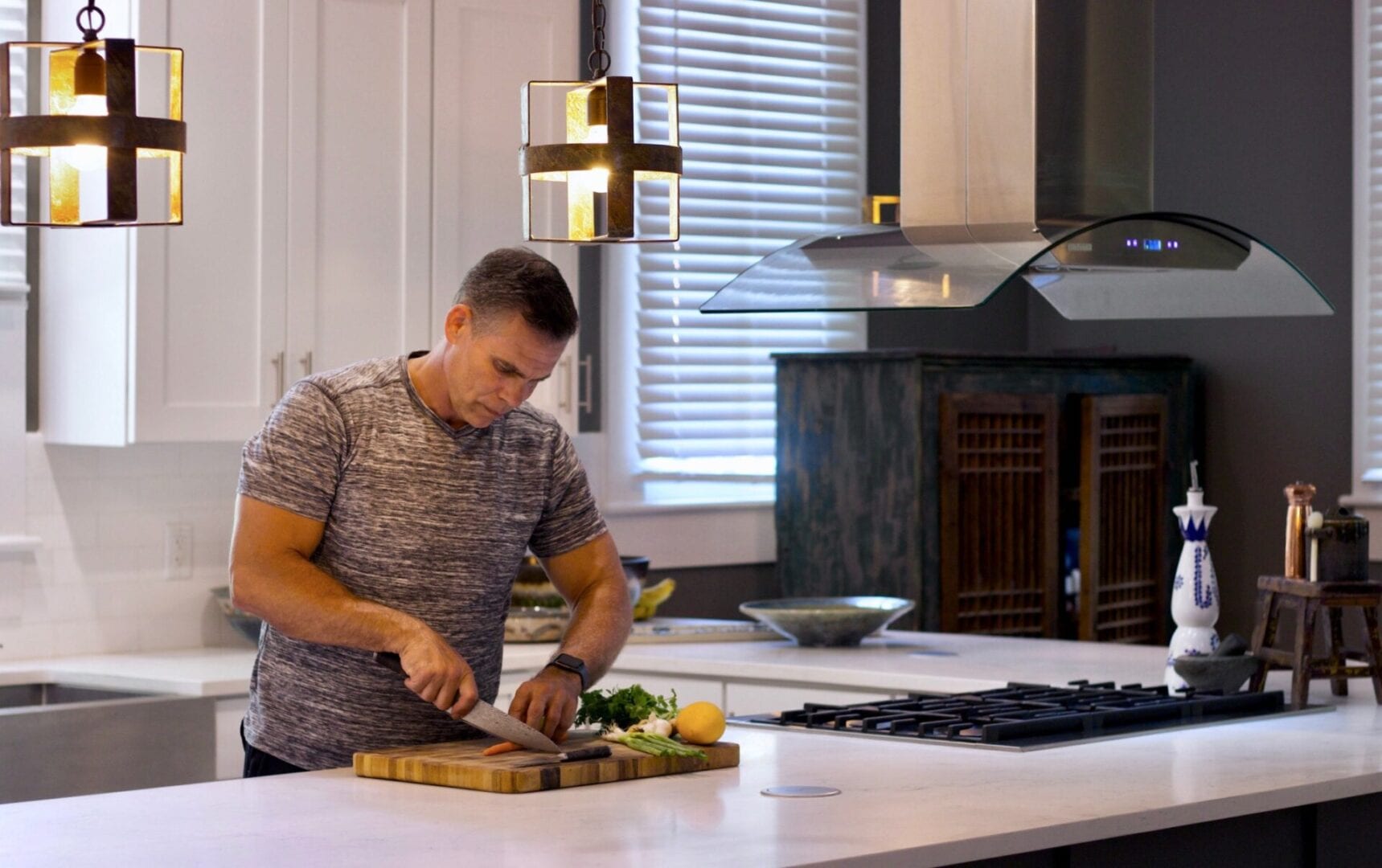 Find Out More About
How I Became a Cook
After getting a bit burned out in those roles, I spent the next 8 years in consulting and technology solutions trying to help protect our financial system from criminals, terrorists, and rogue actors. Today, I am the co-owner of the national historic landmark, Sydonie Mansion in Mount Dora, Florida. My wife and I have been restoring this mansion for the last 7 years and are getting close to having the major work completed. 
I have been an avid foodie and cook since my first days living in Japan when I was just 19 and was seeking out the inside scoop to every dish I fell in love with and begged the chefs to share the list of ingredients and cooking techniques. After living 11 years in Japan, 2 years in Singapore, and traveling the world during my professional working years, I have collected some unique insights into cooking that I can't wait to share.
I invested time learning core techniques through various cooking schools but am not a culinary school graduate. My insight and passion come from years of trial and error and good instincts for what makes food taste good. Armed with some basic technical knowledge, anyone can make amazing food without the need to follow a step-by-step recipe. We need to let the ingredients speak to us and understand what goes well together.
I have found over the years people primarily cook for 3 reasons, 1. They are raising a family and need to feed them. 2. They are a professional cook and cook to earn a living. Those first two are what I call cooking out of necessity. The third reason is they simply love the kitchen, love combining ingredients, and sharing the results to make people happy.
In essence, like a good artistic painter, they bask in not just good food, but in the art and joy of cooking. They are driven by the passion of the process, not just the end result. It is therapeutic in a way that only someone who shares that same passion can appreciate.
My YouTube channel and blog are focused on the last category. I don't cook because I have to and do not have to worry about cooking becoming tedious and frustrating. My focus is on the Joy of Cooking. I hope you will share the joy, your feedback, and your experiences as well as we create a community of cooks that simply love to cook!