The Art of Leftovers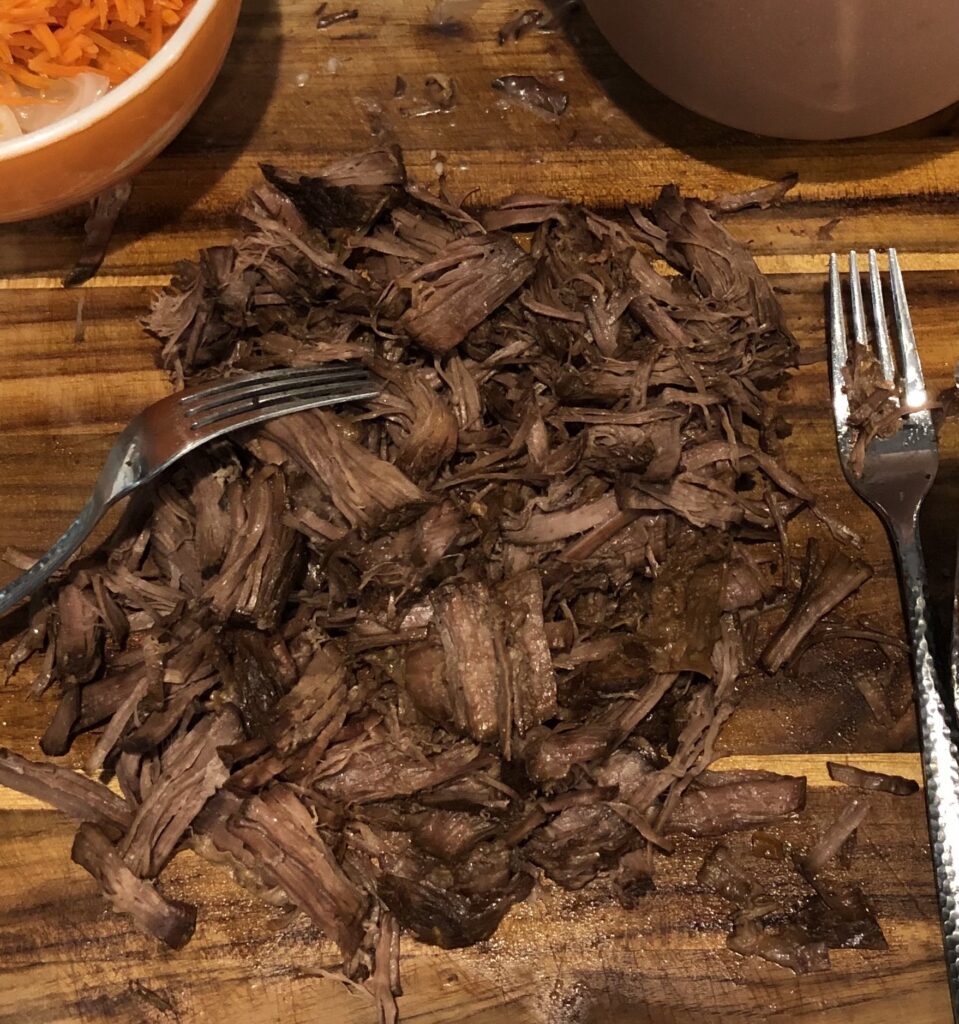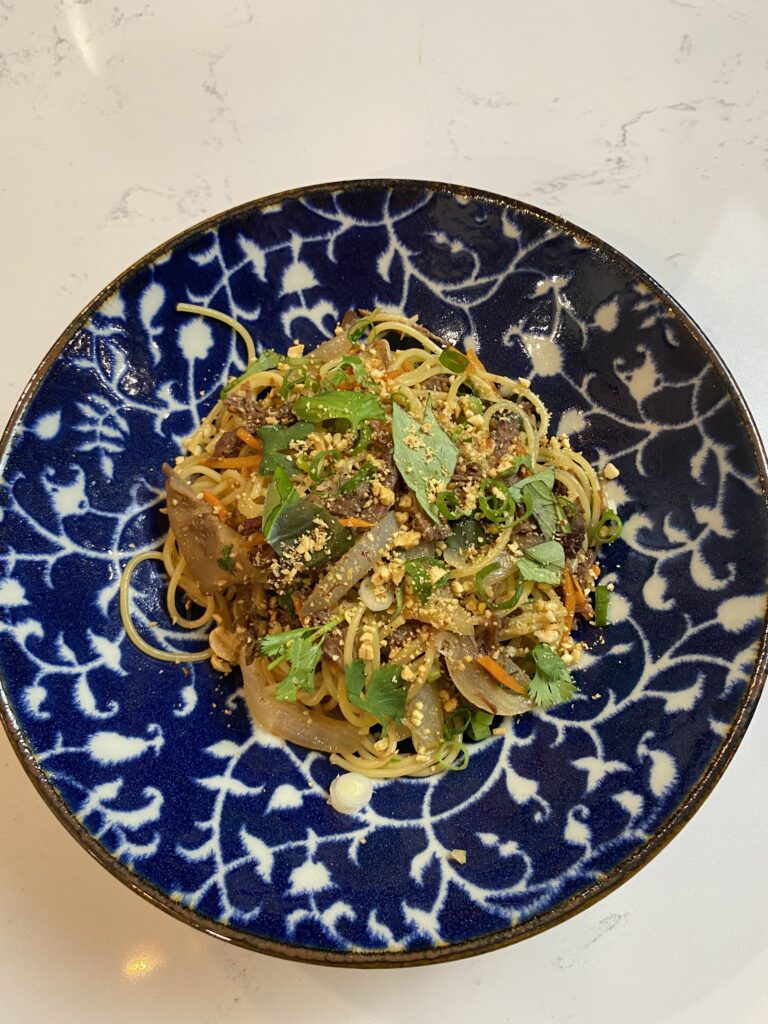 Lemongrass Beef Pad Thai with fresh Cilantro and Basil
Lemongrass Beef Pad Thai with Fresh Cilantro and Basil
My wife will be the first to confirm that fact, that I am typically not a leftovers fan. There must have been something in my youth where my mother force fed be leftovers or something that usually makes me run the other way when my wife asks me if I want to eat "leftovers"? But if I am honest, it isn't everything that I consider the dregs of yesterday's uneaten meal that makes me hide at the thought.
Some dishes are actually better after sitting in the refrigerator for a day or two while the flavors continue their happy mating dance to yield an even more bold and satisfying dish. Things like pasta sauce, chili, Yakisoba, various soups and stews, and the list goes on. I actually really look forward to eating those dishes a second time because I know they are going to taste even better than they did the first time. Compare that to left over salad, that has already been dressed, or mashed potatoes. Nope, I can't do it. It shouldn't even really be legal if you ask me. At least not in their same form.
But, that brings me to my second recipe. In the video for Lemongrass Beef Bowl, I mentioned that we were making more beef than was needed for the dish. The reason…is this weeks recipe. Lemongrass Beef Pad Thai. Similar flavors to our rice dish, but this time taking that succulent and flavorful beef and adding some basic veggies, lots of herbs like cilantro, basil, garlic and ginger make this absolutely one of my favorite dishes for two reasons. The flavor is just plain delicious, but with the beef and sauce already made, it is ready to eat in minutes, or the amount of time it takes to make your pasta depending on what type of noodle you fancy.
As I have said previously, this is where you can color outside the lines. Choose the noodle you like best. They will all work, and since it is your favorite noodle you are using, you will like it best cooked your way. Personally, I like to use either a linguine pasta, or a Japanese ramen type noodle. I like some toothsome quality in my noodles for this dish, so angle hair, or long rice noodles just are not my favorite, but if they are yours, go for it. You won't be disappointed. So, enough talking, time for eating. Here is my Lemongrass Beef Pad Thai with fresh Basil and Cilantro. I hope you love it!
Ingredients (serves 2-4)
2 carrots cut julienne style in long 2 in strips
2 medium onions peeled, cut in half and sliced into 1/4 wide pieces
1 red bell pepper, seeded and cored, cut in half and cut into 1/4 in wide pieces
2 cloves of garlic minced
1 inch piece of fresh ginger peeled and minced
2 cups of fresh cilantro roughly chopped
2 cups of fresh basil roughly chopped
Leftover Lemongrass Beef and braising liquid from the Lemongrass Beef Bowl recipe
3/4 cup of crushed peanuts
2 tbls grapeseed oil or peanut oil for cooking
1 Box of Linguine noodles (or equivalent of your favorite noodle)
Directions
Cook noodles in a large pot of salted water until still slightly al dente (do not overcook)
While the noodles are cooking, heat the leftover beef and sauce in a large sauce pan until the sauce just boils. The turn off the heat
Add oil and saute the first 5 ingredients in a large frying pan or wok until just softened.
Add the hot beef and sauce to the vegetables and mix well. Keep on medium low heat
Drain the noodles and add to the vegetables and meat, mix well and let the noodles cook in the liquid over medium heat for 1 to 2 minutes
Plate a single portion in a large wide bowl and top with a generous portion of chopped basil and cilantro
Top with crushed peanuts and serve